Logistics NEWS
IMO signs three agreements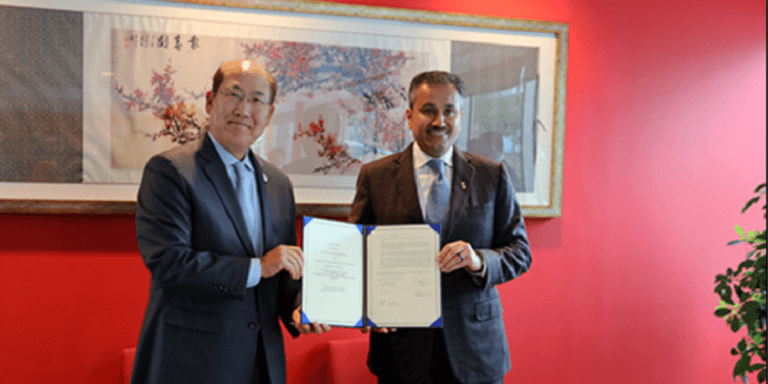 Oct 6, 2021
Source: ship-technology.com
IMO signs three agreements with Saudi Arabia to reduce ship-based emissions
The partnership will see funding of $509,000 allocated to three environmental initiatives.
Free ONLINE Shipping Quotes
Try Globalship.io, and get a free shipping quote directly to your inbox
The International Maritime Organization (IMO) and Saudi Arabia have signed three agreements to support projects that target reducing emissions from ships.
The agreements on three environmental initiatives were signed by IMO secretary-general Kitack Lim and Saudi Arabia Minister of Transport and Logistic Services Saleh bin Nasser al-Jasser.
The partnership will see funding of $509,000 allocated to the environmental initiatives.
The first deal will allocate funding of approximately $400,000 for a 12-month preparatory phase of a new long-term IMO Coordinated Actions to Reduce Emissions from Shipping (CARES) initiative.
The IMO CARES imitative aims to speed up the demonstration of green technologies and their deployment across the world to support blue economic growth in developing regions.
The second partnership agreement earmarks funding of $54,500 for IMO's ongoing GloFouling initiative, a GEF-UNDP-IMO GloFouling Project to bolster actions to implement the IMO guidelines for controlling and managing biofouling by ships.
Biofouling by ships is one of the main threats to marine biodiversity. It also leads to increased fuel consumption and contributes to greenhouse gas (GHG) emissions from ships.
The funding will also be allocated to hold an awareness-raising workshop for women in the Arab region on biofouling by ships.
According to the third agreement, the IMO-Norway-Food and Agriculture Organization (FAO) GloLitter Project will get co-financing of $54,5000.
The project aims to tackle marine plastic litter.
Marine plastic litter reduction and prevention are essential to the protection of coastal and global marine resources.
Lim said: 'IMO is committed to a global approach to environmental protection, with capacity building in developing countries to ensure that no member state is left behind on this important journey. Lowering emissions, reducing marine litter and tackling invasive aquatic species are vital to preserving our oceans. I am very pleased that these agreements will go towards IMO projects to help reduce the impact of shipping on our oceans. They demonstrate our continued commitment to protecting our environment.'
Nasser al-Jasser said: 'We know that it is technological innovation and the development of alternative future fuels that will be key to progress. But it's equally important that we ensure that innovations in these areas are inclusive and coordinated as well. No one can do this alone and no one should be left behind. We need both the North and the South to get connected in this innovation ecosystem and we need all stakeholders to be around the innovation table including stakeholders across the value chain.'
---
---

Global Ship LTD, a registered company in IT Services, Online Shipping & Related Services.

Global Ship Limited
Company No. 13640919
Made in the UK
Global Ship LTD cover & supply shipping price comparison for the Arab World, which consists of 22 countries in the Middle East and North Africa: Lebanon, Algeria, Bahrain, the Comoros Islands, Djibouti, Egypt, Iraq, Jordan, Kuwait, Libya, Morocco, Mauritania, Oman, Palestine, Qatar, Saudi Arabia, Somalia, Sudan, Syria, Tunisia, the United Arab Emirates and Yemen.